The Team
The business of teaching swimming is only as good as the team of teachers and helpers who work there. We are very proud to have some of the best and most qualified teachers around enabling us to be confident in our ability to teach anyone to swim. Our objective is to be the very best at what we do so that our students are taught in the most professional and beneficial way possible.
Janet Arnold
Swimming Coordinator & Teacher
Janet Arnold runs the swimming sessions and has been teaching for 46 years. Over that time Janet has accumulated a great deal of knowledge and expertise in the field of swimming teaching. In 1972 she was awarded the highest award for teaching in the country, called the performers diploma. On a regular basis Janet manages other teachers and lifeguards in a variety of settings. Janet also has expertise in teaching other sports, including badminton, squash, tennis and fencing.
Barry Arnold
Administrator
Barry Arnold organises and the runs the swimming lessons. He organises all the children into their classes. He is a keen swimmer who also enjoys playing badminton and squash in his spare time.
Martyn Arnold
Swimming Teacher
Martyn Arnold also teaches swimming for BJ Sports and is a fully qualified swimming teacher who has been teaching swimming for 22 years. Martyn is also a qualified badminton coach, teaching persons aged 4-21 years. Martyn is also a Web designer who designed and built this website.
Sylvia
Swimming Teacher
Sylvia has been teaching for over 20 years and has experience in teaching children from a very young age to competitive swimmers.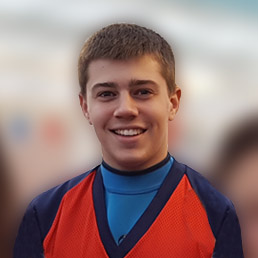 Thomas
Swimming Teacher
Thomas comes from a competitive swimming background and has a real passion for helping children / adults achieve their swimming goals. Tom has a wealth of experience teaching children how to swim.